A bathroom is not just a place to perform daily hygiene, it's a sanctuary for relaxation and rest. At Dubičný potok, we understand the importance of having a bathroom that is not only practical but also stylish. Even with simple tiling, a bathroom can be transformed into a jewel that will be the pride of the home. You just need to combine the right accessories and a wide range of creative solutions for the bathroom will open up to you.
Work on the residential project Dubičný potok has moved to the interior, where tiling work is currently underway. In the residential project, most bathrooms and toilets will be realized in standard – an elegant combination of white and gray, but also more demanding clients, for whom bathrooms and toilets are lined in above-standard, beige design. Thus, clients can choose the type of tiles that suits them better. For clients who prefer their own selection of tiles, there are also more luxurious apartments with terraces on 6NP, which are handed over as bare apartments. Here they can choose not only their own tiles, but also sanitary ware, floors, or interior doors.
Take a look at our visualizations of standard tiled bathrooms.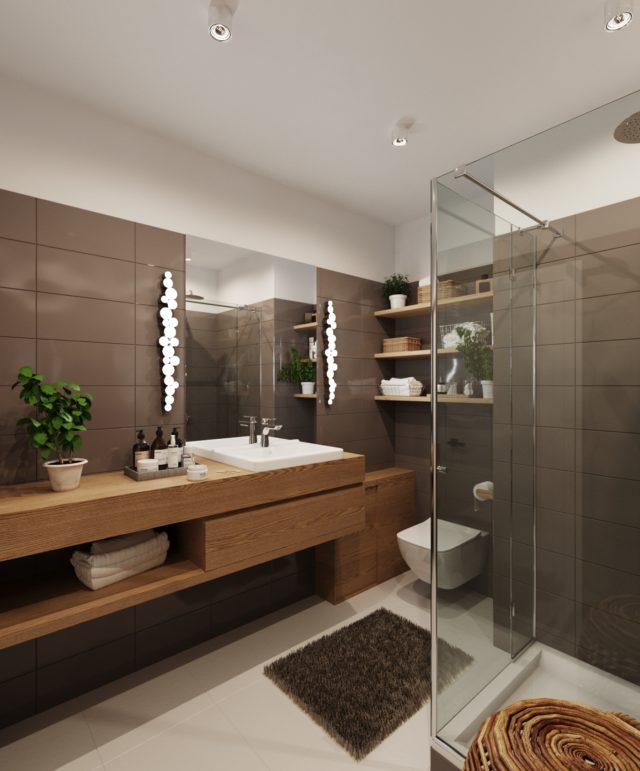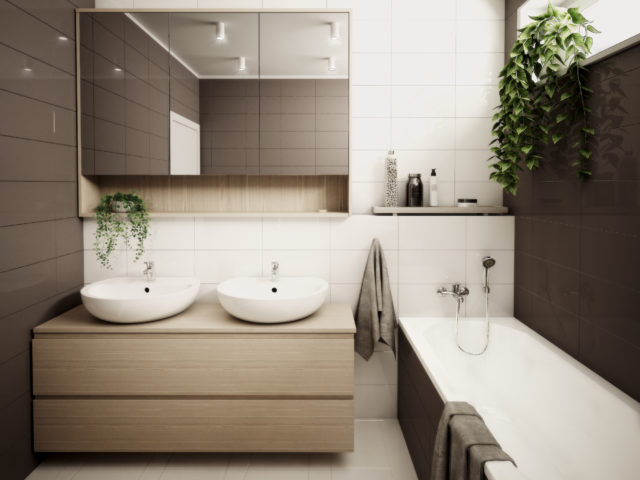 The visualizations are for illustrative purposes only.